Heart of Midlothian Football Club - Stadium Case Study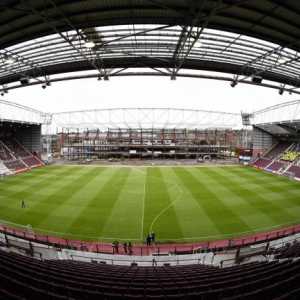 Edinburgh based football club, Heart of Midlothian Football Club (Hearts FC) is a city institution and its Tynecastle stadium is classed as a 'must-visit' destination for any football-mad tourist. The recent multimillion pound redevelopment has seen it undergo a major transformation to ensure visitors have the most memorable and safe experience possible.
It's no surprise that football fans want refreshments while at the stadium, so the concourse houses a number of food and drink kiosks around the ground. Something that can be found at each and every kiosk is an Instanta InstaTap – and with 30 new machines purchased as part of the refurbishment programme, that takes the total up to 50 so far.
"We originally started using Instanta about three years ago", comments Graeme Pacitti, head of hospitality and catering operations, "after the competitor product we were using back then just kept breaking down. We looked around for a replacement and narrowed it down to two products, but went with Instanta because we liked the idea of being with a British manufacturer. It means if we do need to contact the team, it's very quick and efficient."
Graeme is impressed with not only how the Instanta products work, but also how well they fit in to the kiosks. "We have both under-counter and counter-top water boilers, and they fit the compact space very well, but still deliver the high volumes we require on match days. They also look good and are extremely reliable."
Ben McCosh of Arumba Coffee, who supplies the stadium with its catering machines, adds: "The Instanta machines deliver what they promise. Match days are hectic, with a lot of pressure on the refreshment kiosks, but the water boilers don't let the team down."
Back to all articles