Instanta touch-free solutions support Bath NHS Trust in reaching their health and hygiene goals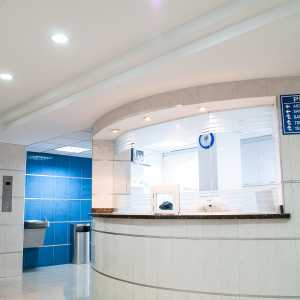 Instanta touch-free solutions help Royal United Hospital prioritise health and hygiene in the workplace.
Royal United Hospital case study overview
Providing care for more than 500,000 people in Bath and Somerset, Royal United Hospital is one of the area's biggest and busiest hospitals.
An innovative and forward-thinking hospital, the RUH provides constant emergency care as well as comprehensive specialised care to patients, with work being underway on the new Dyson Cancer Centre which will act as a cancer service hub for half a million people.
The RUH installed touch-free Instanta boilers across the site to ensure key staff areas are COVID-secure with staff hygiene and health being a top priority.
"Anything that reduces touch points in a healthcare setting is valuable. We are a major hospital in the area so it's important to prioritise the safety of our staff and patients."
Owen Margetts, Interim Deputy Head of Estates/Senior Estates Officer | Royal United Hospitals Bath NHS Foundation Trust
The brief
Emergency and specialised healthcare provider Royal United Hospital is located in Bath, Somerset.
A part of Zip Water, Instanta has a long-standing and valued relationship with the RUH. Beginning with a free trial of the Zip HydroBoil in 2010, the RUH has been using our products for over 10 years. This led Owen Margetts, Senior Estates Officer, to ask us for a touch-free solution to help them reduce the risk of virus transmission in areas where hygiene is now of utmost importance.
The solution
Alongside the initial HydroBoil situated in the estate tea room, an additional two Instanta touch-free boilers were installed on the RUH wards. Offering 100% contactless access to boiling water, the Instanta Sureflow Touch Free Boiler enables staff to fill their mugs by simply hovering their hand over the clever infrared sensor. This touch-free technology is advantageous in a health care environment as it reduces touch points, therefore minimising the risk of cross-contamination in this essential, life-saving facility.
The results
"We are very happy with the new Instanta Touch Free Boiler. The product has been an ideal solution for the workplace, especially where health and hygiene are a top priority. It is easy to use and very reliable in a healthcare setting.
The touch-free technology has been amazing because it means we don't have to worry about wiping down the appliance each time it's used - saving time and also providing peace of mind to our employees.
We would definitely recommend the Instanta touch-free range. We have had Instanta products for over a decade now and will continue to do so thanks to the product's consistent performance and reliability."
Owen Margetts, Interim Deputy Head of Estates/Senior Estates Officer | Royal United Hospitals Bath NHS Foundation Trust
Back to all articles