20% Discount Off All Spare Parts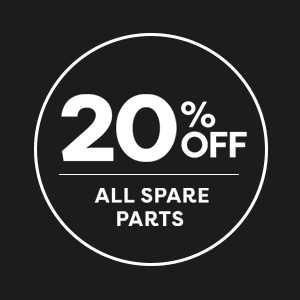 Getting hold of Instanta spare parts is even easier thanks to our newly expanded range available right here on our website. And, we're offering customers 20% off all spare parts until the end of February!
The comprehensive collection includes replacement parts for all Instanta appliances, from our counter-top water boilers to the latest product, the SVP Culinaire Digital Water Bath. You will even find accessories to keep appliances running at the excellent standard you would expect.
With our smooth service and next-day delivery, it's never been easier to ensure your Instanta products continue to perform perfectly.
Find your spare parts and to take advantage of the 20% offer.
Back to all articles