Free delivery for orders over £50 – limited time only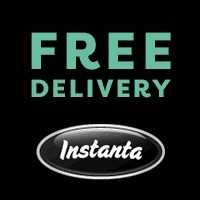 To mark the beginning of autumn – which brings with it a host of new seasonal menu options – we're offering our customers free standard delivery to any UK address when spending £50 or more.
Valid for a limited time only, the promotion comes just as game season begins; making it the perfect time to invest in one of Instanta's state-of-the-art sous vide machines. So, whether you're wanting to feature the likes of pheasant, partridge, quail, grouse, wood pigeon or venison on your autumnal menu, you can ensure it'll be perfectly cooked.
Or, with a code that's valid across any product category, why not take the opportunity to stock up on filters and spare parts? Alternatively, you could look into the flexibility filtered hot and chilled water on tap can offer your establishment or consider upping your beverage game with our range of steam and water boilers.
However you choose to take advantage of this fantastic offer, you can rest assured that all our products are manufactured at our factory here in the UK and come with a quality guarantees you can trust.
With free delivery, your order will be delivered 3-5 business days after all of your items are available to be dispatched.
You'll find the code on our website's homepage, social media channels and, if you're signed up to our newsletter, you'll also find it in your inbox.
Back to all articles