Five reasons why an Instanta counter-top boiler is right for you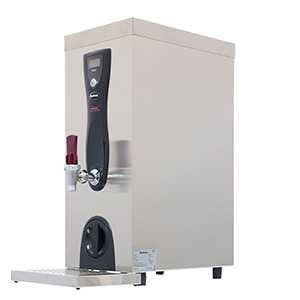 ... and why the time to buy is now!*
Whether you run a cafe, restaurant, or office there's no doubt that you need boiling water available all the time. Boiling the kettle multiple times a day is both time-wasting and inefficient, and as a business owner, you can't afford to waste time and money. The obvious answer is a counter-top water boiler; these workhorses deliver boiling water instantly for quick and efficient drink-making. And, with a range of sizes and specifications available, you can choose the right one for your needs.
We look at why Instanta counter-top boilers are the cream of the crop:
The WRAS approval standard is accepted as a quality benchmark by water suppliers who enforce the Water Regulations and Byelaws. This approval is the best way of demonstrating that the product has undergone rigorous testing and is a great indication of the quality of a product. Most of our products are WRAS approved, giving you peace of mind that your boiler is safe and fit-for-purpose.

All of our models have a fully insulated tank, preventing stand-by heat loss and improving economy. In addition, our CTS range of counter-top boilers incorporate state-of-the-art electronics, with features such as the ECO mode, a 7-day programmable timer and our built-in, high flow multi-filtration system.

No one wants to spend time and money on boiler breakdowns. We are proud to manufacture all of our products to the highest standard. We use high specification materials and put our products through rigorous testing to ensure they will stand the test of time. And, because our products are all handmade in the UK, we have a greater control over quality.

No matter what space you have available, we have a counter-top boiler that's right for you. We have a wide range of options, whether you need compact, slim, or even a dual tap or combined boiler and chiller, we can help.

It might sound shallow, but no one wants an ugly water boiler! We use high-grade stainless steel which is not only long-lasting but its classic look suits any environment, from front-of-house counters to kitchens and staff areas.
Back to all articles