Change The Way You Cook With The Culinaire Sous Vide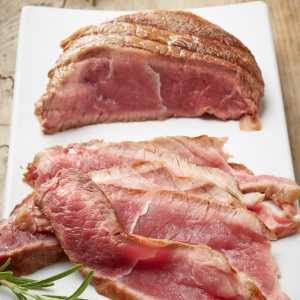 Instanta's Culinaire Sous Vide range of digital water baths have been designed in consultation with award winning chefs and are the preference for many popular restaurants. Each product is designed to save time and money whilst still looking stylish in appearance, backed by a quality guarantee. Sous Vide products allow ingredients to be cooked in vacuum sealed pouches at low temperatures with the option of allowing the food to stand for long periods of time or, if required, with an ability to produce quickly prepared dishes.
The many advantages of a Sous Vide include improved efficiency in service, control over portion sizes and delicious flavoured food. Using a Sous Vide ensures that steaks are cooked to perfection, vegetables retain their taste and the flavours of some of the most popular signatures dishes are kept during the cooking process as the moisture is retained and the food does not dry out during cooking. Indian dishes and Chinese dishes can also be prepared in their entirety by using a Sous Vide. These products free up the chef's time to concentrate on other kitchen matters as they allow food to be cooked largely unattended. These are just some of the reasons why Sous Vides are favoured by so many leading chefs as their first choice of digital bath.

The current Sous Vide range offers four options, two from the premium range and two from the standard range. The Culinaire Premium range includes the SV25 Culinary Sous Vide which has a maximum capacity of 25 litres and the SV38 Culinary Sous Vide holding a maximum capacity of 38 litres. Both the SV25 and the SV38 come with a two-year warranty and each have an incredible array of features including actual temperature displays, extra deep tanks for larger portions, easy draining facilities, low water level warning along with powerful heaters for faster temperature recovery.
The Culinaire standard range of Sous Vide products are built to the same standards as the premium range products with slightly lower specifications. The SVV12 Culinary Sous Vide has a maximum capacity of 12 litres whilst the SVV18 Culinary Sous Vide allows up to a maximum capacity of 18 litres. Both the SVV12 and the SVV18 come with a one-year warranty and are ideal for consistent and controlled cooking requirements.

All Sous Vide digital water baths are manufactured at Instanta's factory in the UK, which has been manufacturing products since 1957.
Back to all articles