How to reduce your café's energy bills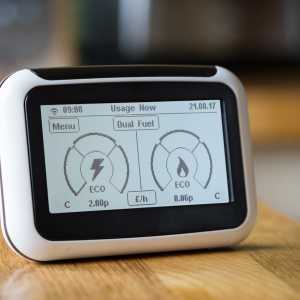 As café and restaurant owners know, energy bills account for a large proportion of your overheads. You don't waste water, you turn lights off when you're not using them and you shop around for your energy suppliers. But what more can you do? We've put together some simple steps to make your business more efficient and save you money.
Review your usage
If you don't know how much you're using – and where – you won't know how to cut back. Regularly review your usage by using online monitoring tools, Smart meters or apps, all of which help you monitor your energy use in real time.
Keep an eye on your thermostat
It might sound simple, but even a couple of degrees can make a big difference. Also, who wants to enjoy a bite to eat in a stuffy, overly warm environment?
Insulate
Insulation will keep your heating and cooling bills in check. It helps keep your premises warm in the winter and cool in the summer without the cost. It's also worth considering using draught excluders in the winter.
Don't let your refrigeration costs heat up
Every café or restaurant uses refrigeration of some kind, but because they are needed to run 24 hours a day, it can really pay to ensure you have an energy efficient product. If your fridge or freezer is 15 years old, it's worth replacing it as newer models use up to 40% less energy.
Make it a team effort
Everyone needs to buy in to an energy saving culture. Ensure each member of staff is trained on energy reduction techniques and that they know why it's important.
Reduce equipment energy costs
The choices you make in terms of your products can lead to significant savings. Replacing machines and appliances with more energy efficient models will have a big impact on your energy use. Heating water, along with refrigeration, accounts for a large portion of energy use. Instanta products have all been designed with efficiency in mind. They feature an energy-saving ECO mode (CPF series) for switching to half-tank volume on quiet days which saves energy as less water is heated. They also have an integrated timer which allows the user to program when the boiler comes on and off, therefore optimising energy efficiency. In addition, all models have a fully insulated tank to reduce heat loss.
Don't underestimate the impact some simple changes can make to your business' energy use - and costs!
Back to all articles