Instanta Commercial Water Products Proudly Made In Britain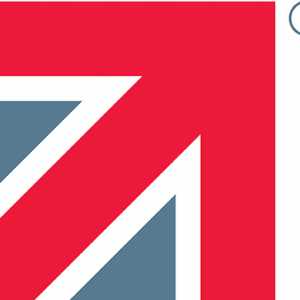 From food to fashion, we are all becoming more discerning about the provenance of our consumables. Considering the major environmental concerns making headlines, not to mention economic uncertainty due to events such as Brexit and COVID-19, it's no wonder we are paying more attention to how, what and where we buy.
There is a renewed sense of wanting to support local businesses, whether that's an independent coffee shop rather than a chain or choosing a product that has been made in the UK.
This spells good news for the manufacturing sector in Britain which has been enjoying steady growth. A survey carried out by Barclays Corporate Banking revealed that the demand for British-made products has risen by 36 percent in recent years. So, what are the benefits of buying British-made goods? Despite there often being a premium attached, the benefits far outweigh the cost:
Quality control
Having more of a hands-on involvement in the manufacturing process means producers can easily monitor the quality of the items being made. Here at Instanta, we pride ourselves on our handmade commercial water boilers, and thanks to our local manufacturing operation, we can make sure each boiler goes through numerous quality checks before it is dispatched.
Lower carbon footprint
A key factor for many businesses wanting to operate in a more environmentally responsible way is to not only put measures in place that reduce their carbon footprint, but also look at their entire supply chain. By manufacturing in the UK, products have fewer miles to travel, making them more sustainable.
Reduced transport costs
Of course, having a local production plant means your items won't be covering great distances, not only reducing costs for the manufacturer, but you as the consumer could also benefit from these savings.
Responsive
At Instanta, we know how important it is to respond to customer needs and we've demonstrated this in the past when specific modifications were needed for sensitive installation areas. Having a UK-based operation means we can make-to-order and turn around products quickly and efficiently.
Supporting British jobs
Britain is the ninth largest manufacturer in the world by output, employing around 2.7 million people. By purchasing British-made goods you are supporting the local economy and helping to retain valued jobs.
To further support our belief in the strength of British-made products, we've recently joined the Made in Britain campaign, allowing us to proudly display their mark. This helps customers both here and abroad to identify that we are a UK-based manufacturer.
Back to all articles