Instanta responses for Catering Insight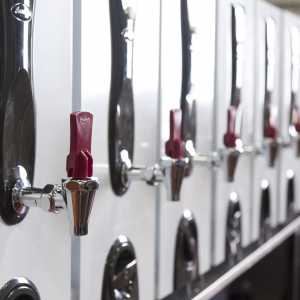 Dave Wilson, our operations director, recently answered some questions for Catering Insight magazine, all about the design and function of Instanta products:
How do you take front of house requirements into consideration for your water boilers?
We invest in our design to give the equipment an aesthetically pleasing finish, which is attractive to the eye. Examples of this can be seen in the high-grade, Superbrush polish to the stainless steel case, custom-moulded plastic front facias, curved outer panels (CPF series) and custom-designed, easy-to-read, LCD display. In addition, we understand that space is at a premium in front-of-house applications and design our boilers to have a minimal footprint, taking up minimal counter-space while delivering maximum output of boiling water. Installation is also considered, through the option of an alternative waste/drain position, which simplifies front-of-house installation.
How do you balance design and function with your water boilers?
While aesthetics are important in boiler design, functionality and performance are crucial. However, it is not necessarily about striking a definitive balance, but rather, it's a route that begins with understanding what the customer wants in terms of usability and functionality, then applying aesthetic values that enhance them. We aim to produce a durable and reliable, user-friendly product that looks attractive and deserving of use in a front-of-house environment, but ultimately, serves a purpose beyond aesthetic value.
Can your units be used for outdoor and mobile catering, if so, what unit features facilitate this?
Our products are not specifically designed for use outdoors or with mobile catering. However, as we design and manufacture in-house, we have worked closely with several of our customers to produce adaptations of standard product designs to suit their particular requirements. Subsequently, our boilers can be found in many environments beyond the kitchen or canteen, such as train carriages, marine, and off-shore.
For example, we were able to modify a standard wall-mounted unit for use on a train carriage by reducing the electrical rating of the element, adapting the inlet valve for reduced water pressure and adding more mounting points to provide extra stability for when the train is moving.
Please get in touch to find out how we can help you find the best possible chilled or boiling water solution.
Back to all articles