Instanta scores at Norwich City Football Club thanks to impressive water boiler capabilities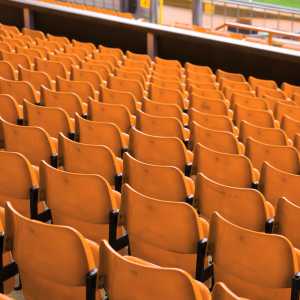 Providing refreshments in football matches is no doubt one of the hardest jobs out there for stadium catering teams. With just 15 minutes to serve thousands of fans, it's no wonder catering managers demand only the very best products which will both keep customers happy and bring in the most revenue for the club.
The home of Norwich City Football Club, Carrow Road stadium has a capacity of just over 27,000 and is host to numerous football matches along with concerts every year. And with legendary chef Delia Smith being responsible for hospitality catering at the stadium, it's no surprise that every last refreshment detail is at a high standard.
For stadium bars and kiosk manager Sean Crisford this meant making sure they had the very best water boilers to efficiently provide those all-important hot drinks to fans. Situated both within kiosks as well as on portable trolleys which can be taken into hospitality areas, Sean is very happy with Instanta's under-counter UCB40T boilers which have been used for the past two seasons.
Working with Green Farm Coffee, who supplied the 80 boilers, Sean no longer has to worry about serving lukewarm coffee. "Our old systems would lose heat quickly if left unused, and the last thing fans want is cold coffee! The great thing about the Instanta boilers is that they automatically re-circulate the water which makes sure water dispensed is always at the optimum temperature."
And, because these boilers use the compact InstaTap delivery system, kiosks are not struggling for counter space. Combined with the powerful and high capacity under counter boiler, the small but efficient tap offers programmable measured water delivery for fast service with no concerns over running out of boiling water for waiting customers.
"Overall I'm really pleased with the performance of the Instanta boilers," adds Sean. "It's another thing I don't have to worry about day to day as I feel confident in their reliability. The kiosk attendants have nothing but positive things to say about them as they are able to serve fans quickly, meaning they never miss a kick."
Back to all articles