New products introduced as part of range changes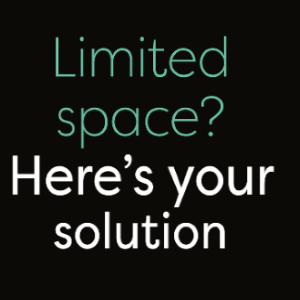 Listening to customers has always been a priority for us, so we are proud to now offer even more options for customers with limited space, but still requiring high volumes of boiling water.
As well as making some range modifications to bring products in line with market demands, we have added two new products. The first, a new SureFlow 19 litre 6kW filtered counter top boiler (CTS19F/6), means customers can now benefit from an increased capacity for higher volume use as well as a faster heat-up time. This new product joins the current 11 and 17 litre models. In addition, these three filtered counter top products, along with our CTS10 product, have been reengineered to have the same footprint, with a reduced width of just 244mm.
The other new product is an InstaTap five-litre slimline under counter boiler, UCB5, and at just 135mm wide is ideal for compact areas while still being able to provide a high volume of water. The new UCB5 is available with either the standard or high tap for filling tall jugs or cafetieres.
Modifications to existing UCB7 and UCB12 models will see them change from 7 and 12 litre models to 10 and 15 litre models, becoming UCB10 and UCB15.
Dave Wilson, operations director, comments: "We believe it's important to regularly review our product range to make sure it's meeting the needs of the catering market, which evolves and changes as with any sector.
"We hope these changes are beneficial to customers and always welcome feedback from customers and suppliers to help future development."
View our full countertop boiler range here.
Back to all articles