Next Day Promise From Instanta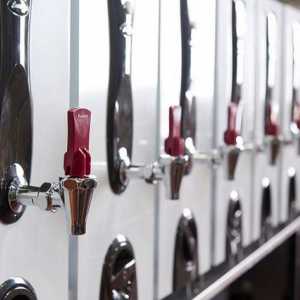 Hot on the heels of a month of record sales, at Instanta we are keen to remind customers that our units are available for next day delivery, straight out of the factory in Southport, meaning no costly waiting time for customers.
Celebrating its 60th year in business, we are proud to say that all our products are made entirely in our Southport facility using Lean manufacturing methods, which means that most products are available for next day delivery, straight from stock, if ordered by 2.30pm. With an on-time delivery success rate of over 98.5%, there is no lengthy wait for overseas shipments to arrive if customers choose Instanta.
Instanta products have proven inherent reliability in service, not least because of the high-spec materials and components used such as the high-grade stainless steel selected for all products within the range, for example.
What's more, Instanta's excellent product reliability record is matched by that of the company's after-sales support. Our UK based support team is on hand to offer advice, technical help and guidance on specification, plus offering guaranteed next-day delivery of spare parts (when ordered before 2.30pm).
With top quality guaranteed, plus next day delivery on both new units and spare parts, there is no reason to believe that Instanta's record sales success will not continue.
Back to all articles