Sector Spotlight: Water Boilers In Public Buildings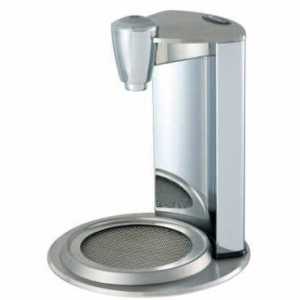 Overview:
Although capital spending on public sector building projects is technically increasing to £74.2bn for the period 2021-2022 - up from £52.3bn during 2016-17 (AMA Public Sector non-residential Construction Market Report - UK 2017-2021) - for now the uncertainty around the economy continues to keep purse strings tight.
Being under financial pressure, Local Authorities are increasingly becoming more commercially-minded and view those who use their services as customers. It's important that their facilities are maintained, and every provision is catered for. For example, a council-run care home could attract custom away from a private option with improved catering and communal facilities.
In terms of healthcare establishments, they are facing huge challenges to not only reduce energy consumption but improve productivity and efficiency, retain staff and of course optimise infection control.
Requirements:
Any public building that has a high number of people using its facilities and services - such as hospitals, council buildings or schools - require safe and reliable access to boiling and chilled water.
As well as safety requirements, energy performance and budget management are crucial, with facilities managers wanting water boilers that represent the best value.
How Instanta can help:
Our product range has been developed with the different needs that various public buildings will have. No matter what the space requirements, we can provide wall-mounted, counter-top and space-saving under-counter boilers that allow hot drinks to be made quickly and efficiently.
Made from high-quality materials, our water boilers and chillers are robust and designed to last, providing peace of mind for estates managers while reducing maintenance and re-purchase costs.
We've taken safety very seriously and offer a product with a locking system to ensure it always remains safe. Our SureFlow Plus Countertop boiler is the ideal solution in environments where self-service is available, but health and safety a concern. The optional locking system is activated by touching an electronic key fob against a sensor. When activated, the lock means no boiling water can be dispensed.
To discuss your public sector project requirements, speak to us today by calling 01704 501114 or view our range of water boilers and chillers.
Back to all articles