Sector spotlight: Water boilers in stadia/stadiums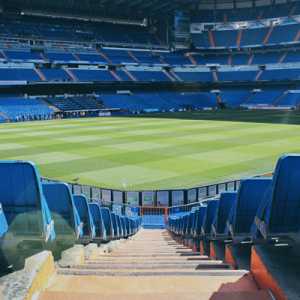 Overview:
The UK and Ireland are home to 80 stadiums, the largest holding 90,000 and the smallest holding 5,000 people. In terms of size and scale, there's no doubt that stadiums are unique. As sport becomes increasingly commercialised - and ticket prices rise - the fan experience has become much more important. Coupled with the increased demand for corporate hospitality packages, the need for stadiums to be able to cater for the varying needs of the supporter has never been greater.
Hospitality and catering is a key revenue area for stadiums. Wembley is a great example; it holds 90,000 spectators, and while only 15 percent of them are premium they generate over 80 percent of the revenue[1]. With this in mind, it's not surprising that most of the major football clubs in the UK are going through some sort of stadium upgrade - with catering being a key concern.
Requirements:
Vendors within kiosks - as well as suppliers in corporate hospitality areas - want compact products that operate quickly and efficiently. Supporters don't want to miss a second of the match they have invested their time and money in attending, so refreshments must be delivered almost instantly.
Kiosks are notoriously tight on space, so products that don't take up much room but can still deliver the volumes needed on match days are vital.
How Instanta can help:
We understand that speed is of the essence in stadiums, so we have product ranges designed with this in mind. Our products, such as our under counter range, have a compact and discreet designs which can be incorporated directly into kiosks and banqueting areas, while also being able to meet high volume demands in a short time frame. Thanks to features such as a set dispensing facility, staff can fill mugs and serve customers at the same time, helping to avoid needless waiting by supporters.
Our new under counter boiler, the InstaTap five litre UCB5, has been designed with space restrictions in mind. With a width of just 135mm this powerful but minimal product is ideal for compact areas while still being able to provide a high volume of boiling water. Ideal for small kiosks or hospitality areas serving large numbers of hot drinks, this new addition to the range sets a new standard for stadium catering.
And, for ultimate peace of mind, all of our products have robustness and reliability at the heart of them. We handcraft our products using grade 304 stainless steel - more corrosion resistant than the more commonly used grade 430. We make sure your systems stand the test of time so you don't have to worry about letting customers down.
In addition, our UK-based team means second-to-none service. All spare parts are available to buy online and, if ordered before 2.30pm, we guarantee next day delivery.
[1] Source: Construction News
Back to all articles