Serve sous vide lamb this Easter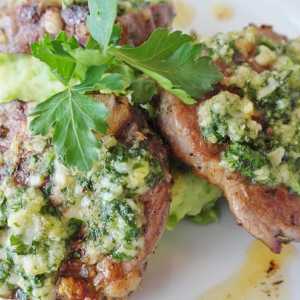 Serving lamb this Easter? Why not cook using the sous vide for added succulence…
Nothing characterises a traditional Easter dinner more than a roast leg of lamb, paired with heart-warming vegetables and roast potatoes.
Cooked correctly, lamb should be abundant in flavour, and cooking in the sous vide only enhances this. Once rubbed with seasoning and flavours, the leg of lamb should be placed in the sous vide bag and submerged in water, helping to retain its juices for a mouth-watering delicacy.
The below recipe is simple yet effective, creating a crowd-pleasing dish.
Sous vide leg of lamb with rosemary and garlic
Ingredients:
1 clove garlic, minced
1 tbsp fresh rosemary, chopped
1 boneless leg of lamb
Salt and pepper for seasoning
1 tsp extra virgin olive oil
1 tbsp unsalted butter
1 tbsp chopped onion
1 tbsp all-purpose flour
2 tbsp dry red wine
¾ cup beef stock
Instructions:
Preheat the Instanta sous vide to 55°C.

Combine garlic, rosemary, oil, salt and pepper together in a bowl. Rub the mixture over the lamb before placing inside the sous vide bag and sealing.

Position the bag inside the Instanta water bath, setting a timer for 8 hours. Whilst cooking, remember to observe the dish, adding water intermittently to ensure the lamb is fully submerged for the best flavours.

When nearly cooked (about 5-10 minutes before) heat your grill to high.

When the timer sounds, remove the bag from the sous vide. Take the lamb out of the bag and pat dry with kitchen roll, reserving the rest of the cooking liquid for the lamb sauce.

Place the lamb in the grill, browning to taste. We recommend doing this for around 5 minutes. Once at your desired crispiness, transfer to a carving board to cool for 5 minutes.

Whilst cooling, prepare the lamb sauce by melting butter in a large skillet over a medium-high heat. Once the butter has melted, add chopped onion and cook, stirring, for 1 minute.

Whisk in the flour, reserved cooking liquid and wine, stirring until smooth. Pour the stock slowly into the mixture. Bring the sauce to a simmer, reducing the heat for 2-5 minutes until thickened.

Carve the lamb and serve with the sauce and your favourite spring-time vegetables, alongside roast potatoes.
View our range of sous vides here.
Back to all articles