Serve succulent lamb this Easter with Ian Haste's sous vide tips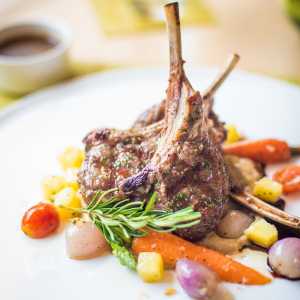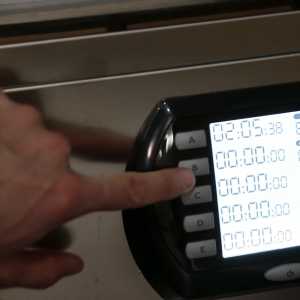 Are you looking to add something a little juicier to your menu this Easter? If you, like many, are serving lamb this Easter, look no further! YouTube culinary sensation Ian Haste has shared his top tips for ensuring your lamb is succulent and tasty. Ian swears by cooking lamb in his Instanta sous vide – a simple method which locks in flavour and moisture. A popular dish at this time of year, Ian shows how easy it is to keep the meat on your menu tasty and tender.
First things first, Ian recommends preparing in advance to prevent waste and to ensure your lamb is ready when you are. 'When cooking a rack of lamb sous vide, you can serve straight away or prepare in advance and then reheat it – definitely a good way to make serving times easier!'
'Cooking lamb ahead is a great way to control waste,' Says Ian, 'you can cook the lamb in a sous vide at 58 degrees for 60 mins for a perfect pink centre. If not using straight away, I recommend cooling it instantly in cool or iced water to bring down the temperature. The lamb can then be quickly seared in butter to reheat and serve.'
By using a sous vide you can keep flavours traditional and still bring out a whole new incredible taste and texture to your lamb. Ian recommends adding garlic, butter, oil, salt and thyme to the bag with the lamb to produce incredible results. 'Sand the bones on the racks first or wrap them in tin foil to prevent the bags bursting,' reminds Ian.
Easter Sunday is a busy day for those in the restaurant trade. Reduce some of the stress in the kitchen by using a sous vide to produce large quantities of food without compromising on quality. The Instanta digital water baths come with a variety of features to ensure seamless delivery of your signature dishes to customers. Available in a range of tank volumes with built-in timers, cooking multiple or much larger portions becomes so much easier, making the sous vide an essential for the commercial kitchen.
Now is the perfect time to buy, take advantage of our Easter promotion by using the offer code EASTER18 and get 10% off until the 31st March 2018.
Watch Ian Haste cook with his Instanta Sous Vide machine
Back to all articles