Stay Chilled This Summer 2016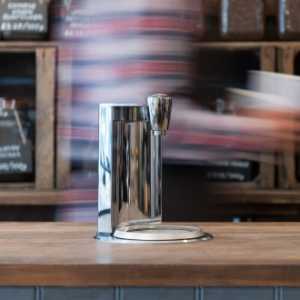 Whether operating a small or large business, café or sports venue, those wishing to serve hot drinks or chilled water will want to do so in style. The InstaTap Chilled can do this with ease. Connected to either a boiler to deliver hot water, or a source of chilled water, the InstaTap serves up refreshing drinks with modern, sleek style that will surely impress.The InstaTap presents a clean, up to the minute stylish method of delivery to the customer. The sleek stainless steel and chrome case is designed to sit in a work surface with the clean lines of the font above, so customers see only the clean, impressive modern means by which their drink is delivered.

Summer is coming and chilled water will be in big demand; the InstaTap Chilled will be the stylish way to serve it up. The InstaTap Chilled can be readily connected directly to a chilled water supply using the 1.5 metre, food quality hose supplied with the unit. It has a generous amount of space around the font, allowing for more than adequate ventilation. The sleek, uncluttered appearance is easy to keep clean, and offers the suggestion of cool cleanliness that will complement the clarity of chilled water. Customers can see their drink being prepared as it flows into the cup or glass, and the design will compliment any style of décor, whether traditional or ultra modern.

The Instatap offers programmable and measured water delivery and boasts five water level sensors. It can be isolated from the water source by use of an isolating valve that can be fitted between the font and the water source, making removal or servicing easy. The undercounter unit supports the font perfectly and can deliver up to 120 cups of chilled water per hour.

Customers want to know that their drink is going to be served efficiently and in an environment that is clean and hygienic; the open area of the Instatap's font that rests on the work surface allows them to see their water being dispensed, and gives an impression of efficiency, modern approach to service, and hygienic well maintained equipment.

Another feature of the InstaTap that will please customers is that it allows drinks to be dispensed in a manner that limits the drink's exposure to the environment and any other areas of the place in which it is served.
Back to all articles