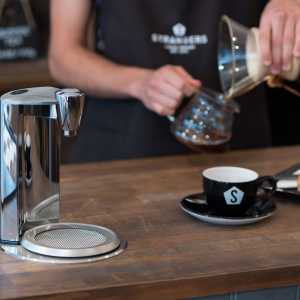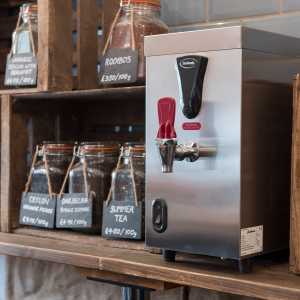 Mushroom, turmeric and blue algae lattes were amongst the featured drinks the beverage industry presented to us in 2017. These drinks, made from natural ingredients, came with a variety of health promises that took the market, and social media, by storm. But don't think that coming up with imaginative, algae-inspired concoctions is the only way to increase customers. We've examined some of the key beverage trends of 2018 to provide you with a few tips to bring your drinks menu up to speed.
Make it 'Insta-friendly'
As we enter 2018 the 'Millennial' generation are said to be the fastest growing demographic of coffee consumers. As the average age of coffee drinkers lowers, the need for cafes to serve drinks with a special, photo-friendly twist grows. Present your hot and cold drinks in alternative containers or even get creative with milk froth art.
Sweeten them up
Appeal to the sweet tooth of the younger generation. Add flavoured syrups to coffees or cool it down with the InstaTap chilled and create fruity infused water drinks.
Take a healthy approach
The new drinks sweeping the market claim to be bursting with health properties. Don't feel you have to create new life changing elixirs overnight; simply offering plant-derived milk alternatives is a way to reach out to a more health-conscious audience.
Change it up
You could think about using local coffee house blends to increase your street cred. This use of local roasts has been becoming more and more popular over the last couple of years and is sure to catch the eye of potential customers.
Or maybe step away from the good old coffee bean altogether and think about introducing loose teas, substituting central ingredients or creating cold brews? All these changes to your typical menu will attract attention from old and new customers and will create a buzz around your business.
Back to all articles