Under counter boilers set to gain popularity in 2018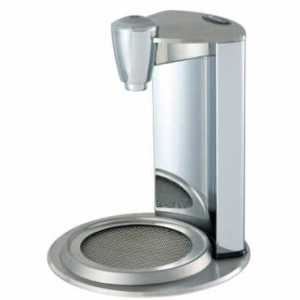 Recently, we were asked by a leading kitchen equipment procurement magazine what trends we think will shape the water boiler market in 2018.
Our immediate response was a rise in the popularity of under counter water boilers. The chief reason behind this trend prediction comes from one of the biggest challenges food and drink establishments face at the counter top in store – the premium for space.
While there's still a place for counter top water boilers, among those with limited space keen to display additional products to sell, an under counter product is the ideal solution.
Freeing up precious counter space, our fantastic range of InstaTap under counter hot water dispensers offer a smart and compact system that's perfect for refreshment stations.
Easy to install, the chrome and stainless steel font positioned in the work surface takes up little room, while the under counter unit sited below is well hidden, keeping clutter to a minimum.
Serving water at the push of a button, it can be programmed to deliver a measured amount, and with its four different capacities, it's the perfect solution for many commercial and retail environments, from the smallest coffeehouse to the largest arena.
In anticipation of this trend gaining momentum, we're currently working on developing a new under counter boiler product set to join our already established range. So watch this space come next year.
Back to all articles