What's on the menu for 2019?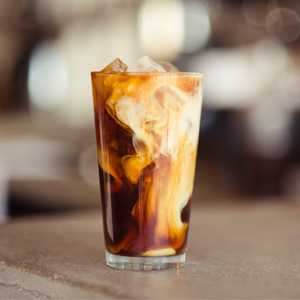 As we move in to Autumn, thoughts not only turn to warmer clothes and more comforting food and drink, but for those tasked with menu development, it's likely that you're looking ahead at what customers may be expecting from the approaching year.
If you're stuck for inspiration, keep reading. In this post we take a look at some key predicted trends likely to be gracing menus in 2019:
Butter coffee
Instead of being served with milk, butter is actually becoming popular stirred into coffee. Why? You may well ask. Well, the healthy fats from the butter actually ensure that caffeine is released slowly - so no caffeine jitters. Other benefits include helping the good bacteria in your gut and even weight loss.
Cold brew coffee
This technique allows a range of flavours to be added at the start of the brew process rather than relying on syrups at the end. The end result has greater depth with more pronounced flavours, ensuring tasty, memorable coffee.
Fermented foods
Kombucha, kimchi, sauerkraut, kefir… these fermented foodstuffs have been around for a while, but are set to really break through in 2019 as more and more people come to understand their gut-friendly benefits.
Spices
Expect to see an even greater use of the 'super spices' that are increasingly being incorporated in recipes and drinks. Turmeric, cardamom and ginger are just a few of the key spices lauded for their health properties.
And what about what won't be on menus? It's likely that chefs will be creating dishes with less sugar, finding sweetening alternatives thanks to the increasing concern over refined sugar's effect on health. Meeting the needs of those with food intolerances, which has grown significantly over the past five years, is also going to be a crucial part of menu design. Creating delicious dishes using substitute ingredients may well become the benchmark for customer approval.
If your menu is on point but your equipment is more 1999 than 2019, then it is probably time to upgrade. Speak to us about efficient, reliable boiling and chilled water products, and even sous vide water baths.
Back to all articles