Why not try festive drinks made in your water bath?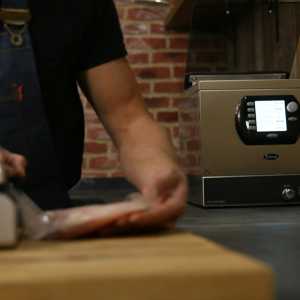 Nothing helps to beat the winter chill than a hot drink - and we're not just talking about regular tea or coffee. Spiced, flavoursome (and often alcoholic) tipples go hand in hand with the Christmas season and the wealth of comforting treats on offer at this time of year.
Why not offer your customers something a bit different this year - and keep it simple for you - by creating some warming infusions using the sous vide method?
The classic drink we think of at Christmas is mulled wine, perfect for slowly cooking in a water bath. Here's how:
Ingredients:
1L red wine
2 cinnamon sticks
1 tbsp cloves
1 tbsp all spice
1 orange rind (remove white pith)
1 lemon rind (remove white pith)
6 tbsp brown sugar
1 nutmeg, grated
Method:
Pre-heat your sous vide to 85°C.
Place the sugar in a pan and start to caramelise, add the rest of the ingredients and allow to bubble until the sugar is dissolved together with the wine and spices.
Remove from the heat, allow to cool then place in a vacuum pouch and seal.
Put the pouch in the water bath for between 1 and 2 hours.
Remove from the pouch and strain off.
Serve straight away or refrigerate until needed.
Or how about something a bit different? Black forest gin will have your customers coming back for more!
Ingredients:
750ml London Gin
200g fresh morello cherries
75g cocoa nibs
200ml 50/50 sugar syrup
100g dried cherries
Method:
Pre-heat sous vide to 70?
Place all ingredients in a large vacuum pouch and seal
Leave for 6 hours
Remove and chill in ice water
Serve
Wishing you a very happy Christmas from all of us at Instanta.
Back to all articles