Why Switch to an Instanta Boiler?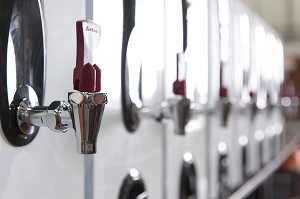 Established almost sixty years ago, Instanta is committed to producing high quality, well built products that offer durability and long-lasting service. The design, development, and manufacture of our water boilers gets carried out from start to finish at our base of operations in Southport. This ensures we can maintain very high standards and quality. Also, most of our water boilers are WRAS approved, which means they are guaranteed to be efficient and safe to use.

Unlike products that might be imported, an established British manufacturer such as Instanta, can provide personalized support and attention to customers. Adhering to a strong quality control standard, Instanta is highly efficient in responding to customer needs. In the past six months, for instance, almost all of the spare part order requests received before 3 pm were sent out on the same day of the request, meaning clients can receive a speedy response when they really need it.

Using an Instanta Water Boiler can also be cost efficient. We provide a stylish range of boilers with highly advanced features such as an ECO mode. This allows you to switch the boiler onto energy saving mode so it can provide half capacity when the boiler is not used as much. Other benefits, such as rapid draw off feature, ensures that some types of water boiler would be suitable for a wide range of catering uses. This can mean that one Instanta boiler could be used instead of relying on two or more different types of boilers, or other drink-making facilities, depending on the volume of beverages needed to be produced. Models also come fitted with an energy saving mode, in-built timer, self monitoring of lime scale build-up and can flag up any internal problems so they can be effectively resolved with minimum hassle or the need to make extensive repairs.

Water boilers in the Instanta range can also be time saving devices leading to greater efficiency. Models such as the 6 kw single phase and the 9 kw three phase, are designed to handle greater volumes of traffic in a short space of time and have twin taps attached to provide beverages at a faster rate.

These are just a few of the benefits offered by the Instanta water boiler range, proving they could be a very effective alternative when looking for more efficient ways of providing beverages.
Back to all articles