Why You Should Switch to Instanta's Hot Water Boilers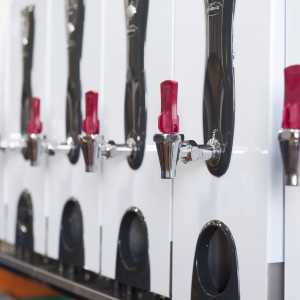 Instanta, a British manufacturing company, has offered quality hot water boilers for several decades. While many companies opt to use kettles, Instanta's multitude of hot water boilers offers an appealing alternative. Whether providing coffee or tea to an office of workers or hydrating an energetic audience in a stadium, Instanta's products are a worthwhile investment. In an office environment or coffee shop, piping hot water is in constant demand throughout the day. Rather than repeatedly turning on the kettle, a hot water boiler can maintain the core temperature much more effectively with its metallic insulation. With only sixteen minutes to wait for water to boil, the reservoir is ready for customers immediately as opposed to waiting for a kettle to boil at multiple junctures in the day. There is no need to waste the precious work hours of your employees with the use of a hot water boiler. The use of kettles or tea urns can often lead to accidents with hanging electric cords and spillage. By using a hot water boiler safely mounted on a countertop, equipped with a stainless steel drip tray and dispensing taps, the hot water is far less likely to cause accidental injury.

Approved by the Water Regulations Advisory Scheme, most of Instanta's products boast many features to increase the efficiency of the energy usage including a programmable timer. It also has a filtration system with a monitor and diagnostics system for hard, medium, and soft water, which allows you to cater the product to your specific needs. This efficient filtration system, a feature kettles lack, makes each cup of water taste better being free of small metals and impurities. The energy saving mode as well as a convenient integrated program that allows you to control the temperature of the water reduces your gas bill in comparison to the regular use of a kettle. Depending on which model suits your venue the best, Instanta's hot water boilers can produce up to 168 cups of hot water an hour!

Instana cares about your safety, energy bill, environmental footprint, and satisfaction so they include a quality guarantee with all their hot water boilers at competitive prices. Switching from a kettle to a hot water boiler not only reduces the amount of time spent waiting for a hot cup of water but the cost involved in production time and energy bills. For any company that seeks to produce large amounts of water in an efficient manner, a hot water boiler is the smartest solution.
Back to all articles