Filtration and UK Coffee Week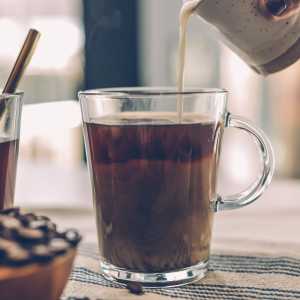 The nation has been 'hotting' up over the last week and we're not just talking about the weather! Hot drinks have taken the country by storm over the past few days as many coffee shops and cafés have been holding fundraising events, or donating cash from each cup of coffee bought, to raise money for the initiative Project Waterfall as part of UK Coffee Week.It's a way in which coffee consumers can help to give back to the communities who work to supply us with coffee beans.
All the excitement concluded with National Tea Day over the weekend. As a nation there are few more celebrated aspects of British culture than a 'good old cup of tea'. After a week of hot drinks galore, make sure you're keeping your customers' delighted with the perfect brew.
Instanta hot water systems are always on hand to provide instant boiling water at the right temperature and excellent filtration to produce those first-rate cuppas, without you even having to think about it. In the same way an Instanta boiler has been manufactured from robust parts to make a solid machine, the different components of a coffee or tea need to be of a high quality to produce the perfect beverage. With only two or three elements to every cup of coffee or tea, if your water is not of a high standard then it will affect the taste of the whole drink.
Many of our Instanta water boilers provide a level of filtration ensures your customers' drinks taste great. Filtration also prevents the build-up of limescale, a pretty vital factor in hard water areas where calcium levels in the water are high. Filtration can also stop that layer of 'scum' which you sometimes see on the surface of hot drinks. When browsing our boilers look out for the multi-purpose filtration to ensure you get purer tasting drinks every time.
Find out how your business could get involved with the UK coffee week campaign, or for more information on the charity Project Waterfall the initiative aims to support, here.
For more tips on how to produce perfect brew you could also read our recent article on how Instanta hot water systems can ensure you are using the exact temperature for different drink types:
Back to all articles