While football goes overseas, give stadium catering facilities a refresh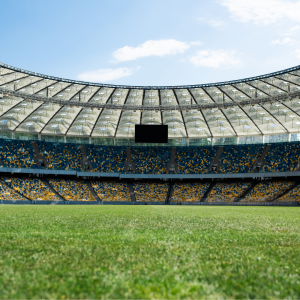 The FIFA World Cup kicks off on the 20th of November, taking football to Qatar for a full month. Many football stadiums can expect to be considerably quieter during this period, giving facilities managers a good opportunity to complete any renovations, updates and installations relatively undisturbed.
This 'downtime' from welcoming regular hoards of fans provides the perfect time to consider upgrading hospitality and catering equipment to help streamline operations and boost profits when the events schedule restarts.
According to Oracle Food and Beverage, 58% of people would spend more money at sporting events if they didn't have to wait in line*, so the good news for sports venues is that Instanta has this year launched the next generation of its popular InstaTap, its time-saving boiling water dispenser.
Available now, this new-and-improved range not only boasts a sleek new design and benefits from a wider range of capacities and finishes but also incorporates some highly beneficial bacteria-fighting technology. Hygiene has understandably come to the forefront of concerns over the past few years, and the new SteriTouch® antimicrobial additive on the touchpad, which reduces bacteria by 99.99%, will help provide peace of mind - especially in busy catering environments where multiple servers are using the product.
Another safety benefit is that InstaTap delivers a smooth flow of boiling water to minimise any potentially dangerous spluttering and steam. Greater choice and variety for the consumer is key with the new InstaTap. There are two height options available to suit cups of differing sizes, and two finishes – polished stainless steel or matt black – available to give customers more choice in selection.
A range of capacities, from 10 to 50 litres, and an option available to serve up to 3 drinks simultaneously, means there is an InstaTap available to suit any venue, even the largest stadium. To help reduce queue times further there are two choices of measured dispense - for large and standard sizes - to speed up serving time, in addition to a free pour option.
Instanta brings over 65 years of quality manufacturing and expertise to the table for the new InstaTap, which is poised to be a game-changer of speed, efficiency and affordability for instant filtered boiling drinking water in the commercial catering industry.
For fast delivery of chilled water, Instanta is also launching a boiling and chilled version of its new InstaTap. View the InstaTap for stadiums for more information.
* https://www.oracle.com/corporate/pressrelease/concession-wait-times-043019.html
Back to all articles